Best Mobile App Development Company USA
Get the best application for your organization without having to worry about getting everything right. We can help you reach out to mobile users and stay connected with them. Whether it's for your employees, followers, or customers, an app is compulsory for everyone. People now even create one as their personal portfolio. Allow us to develop an app on any platform you want at the most affordable rates you will find in the industry.
You will get a free consultation from one of our senior professionals who will guide you about every question you might have and discuss the plan they will follow to help you achieve your goals.
Custom Mobile Application Development Services We Offer
We are a full-fledged company that develops all types of mobile applications no matter what technology, platform, or framework you demand. We have teams of experts who have polished their skills in their specific fields.
Mobile App Development Service Pricing
We proudly offer one of the best services in the industry that center around clients and ensure that it's as easy for our clients to afford as possible. You can call us at 1718-619-8584 or email us at info@globexdigitalmarketing.com to get the exact quote with a free consultation.
Work with a Team
of Veterans Developers
We have been helping our clients for nearly fifteen years. Our diverse range of clientele has helped us gain experience in almost all industries and niches. This has enabled me to handle any type of project no matter how big. You can talk to our professionals to get a free consultation and judge for yourself if they are reliable and skilled enough to handle your projects. Our team is guided to always consider the benefit of the client above our own and provide them with light, fast, smart, bug-free custom mobile application development services.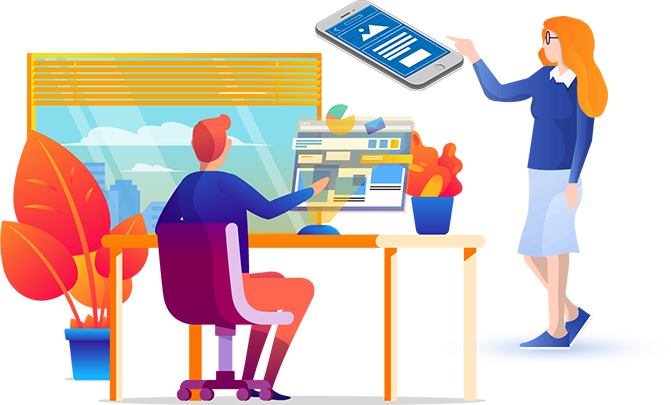 How We Process Your Projects
It's our unique way of processing the projects of our clients that enables us to provide an easily affordable service. It ensures that none of the resources or time is wasted in anything and everyone works to his utmost potential.
The first and the most important step of our process is providing consultation and making a strategy while talking to the client. We have to ensure that our clients understand the work we are doing and they haven't been misguided by anyone.
Once we have a clear roadmap for custom mobile application development services, our designing team gets to work to create the most user-friendly interface while considering how we are going to control and manage the user journey.
With a clear design, our developers start programming following a clear software development life cycle under the supervision of a project manager who ensures that everyone is on time and everything is being done most productively.
After we have completed the project, we get to the job of quality assurance and ensuring that each program is optimized to the best level. We involve our clients in this process for feedback and updates to save their time and energy.
Benefits of Custom Mobile Application Development Services
Every profit and non-profit organization needs a mobile app as its representation. This makes it easy for them to achieve their goals without having to open new offices everywhere with a full staff that is available twenty-four seven.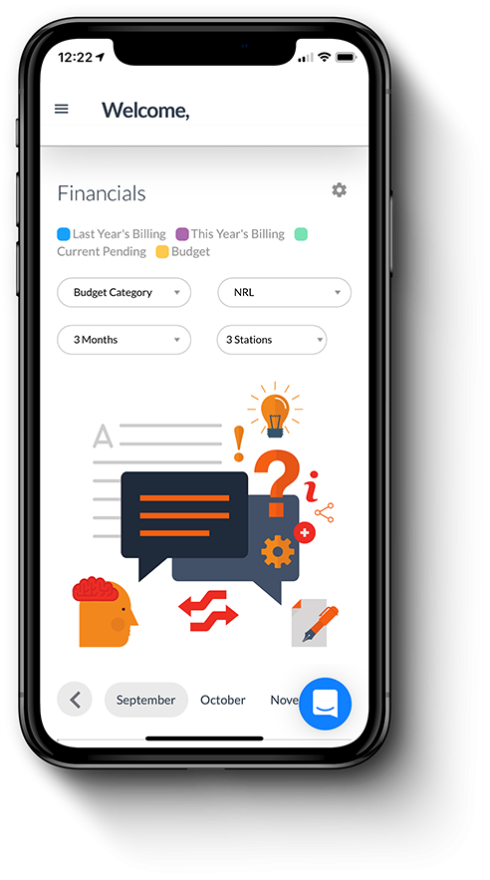 Why Globex Digital Marketing
There are more IT companies today than ever. While this might sound like a good thing, it makes it difficult to find the right service. To help our clients discover us, we offer some unique selling propositions after which our quality work will speak for itself.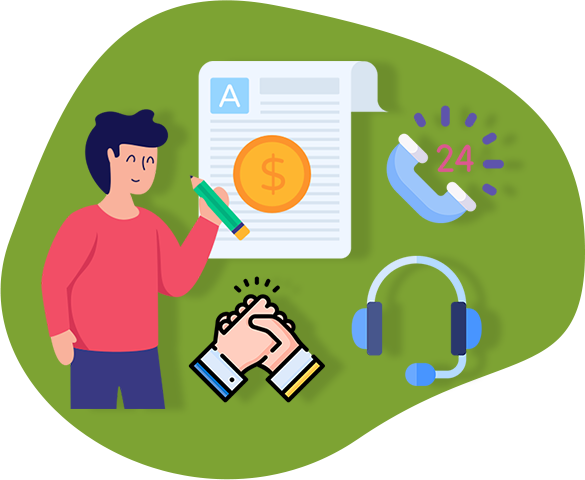 Everyone Needs Our Services
Every organization needs a mobile application and we understand everyone's needs. It's not just about increasing business but it has become a necessity without which you will be left behind as the world keeps moving forwards.
We Have The Right Answers For Your Questions!