Over 15 Years of Providing UI and UX Design Services
Internet users have a very short attention span. They are looking for an excuse to close the page, post, or app as soon as they open it. You have to engage with the best interface that relates to them and give them exactly what they are looking for. This is not possible without the help of professional user experience design services. We offer that help to every business and non-profit organization.
Our experienced and competent team enables us to deliver the best quality service at the most affordable charges that won't put too much pressure on our clients. Just contact us any time for a free consultation and how we can help you.
UI/UX Design Services We Offer
We are an expert at designing and improving user experience through designs. No matter what the platform, we understand how to engage the audience according to their mindsets and behavior.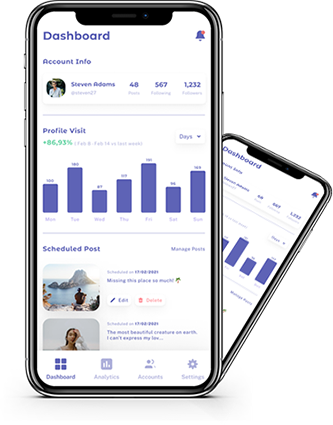 UI/UX Design Services Samples
Affordable UI/UX Design Services Packages
We offer you the most competitive packages that even any startup can easily afford. You won't have to worry about pushing your budget to be able to get quality service. We ensure quality and affordability for all our clients. You can also get custom UI/UX designing service if a package doesn't meet all your needs.
15 Years of Advanced UI/UX
Design Services
Globex Digital Marketing has strict criteria when adding someone to its team. We prefer quality over quantity, which is why very few candidates are able to pass our tests and interviews to become a part of our design team. This helps us ensure the best of service instead of trying to save money. Even if a client doesn't have a strong background in designing work, he can rest assured that we will guide him to the right path and won't try to rip him off.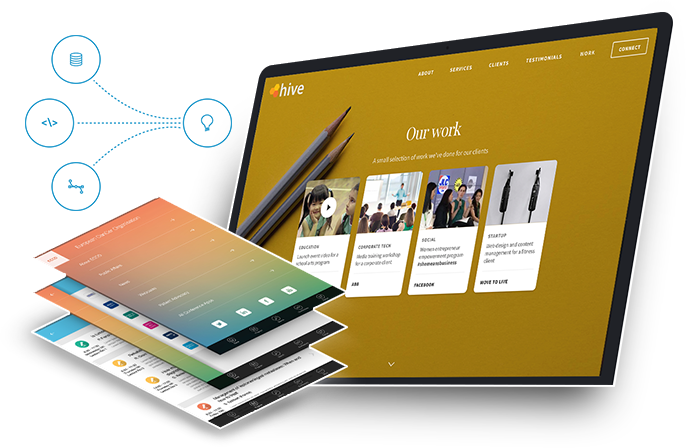 How We Process Projects
We are proud of the framework we have developed to process each of the web & app UI design services. It has been updated many times over the years to optimize it to near perfection. Today, we follow a four-step process where the main designing comes at the end.
It is important for us to guide our clients to ensure we are on the same page. If you don't know much about this field, you might have some unrealistic expectations or confusions; we clear all issues and get on the same page in the consultation phase.
We ask clients to provide us with a requirement brief that entails every little detail. If a client doesn't have one, we have a meeting and write down the requirement brief document ourselves and then send it to the client for approval before we proceed.
Research is an important part of our UI/UX Design Services because we learn about the people for whom we are designing; it's not the client but the client's target audience. Understanding their behavior and mindset when interacting with your business is important.
Once we are done with the research and have an answer to all our queries, a rough sketch is drawn to outline everything we are going to design. Sometimes, it is approved by clients after which we use the tool specified by the client (if any) to design what is expected of us.
Benefits of User Experience Design Services
Some might feel that it's an additional expense; however, the benefits you get from it are necessary and, without a doubt worth every penny. Here are some reasons why you shouldn't think twice when investing in improving user interface and experience.
Why Globex Digital Marketing
We understand what our audience wants and we deliver exactly that. As it can be difficult to test someone for the first time when there are many other options, we offer additional services to ensure we are given at least one chance.
Everyone Needs Our Services
Every organization and individual whether working for profits or not needs to work with graphics to provide the best user experience. This is why our services have been so popular since the rise of the internet.
We Have The Right Answers For Your Questions!