If you are exploring the web to know how to get backlinks, you are not alone. Many digital marketers started their journey by going down the same route.
To become an SEO master, you must know how to get good backlinks for SEO. That's because backlinks boost rankings and are the foundation of the PageRank algorithm.
You can quickly achieve higher positions on SERPs if you know how to get backlinks.
For this, you not only need an effective backlinks SEO strategy but should also know how backlinks work.
This guide will help you know how to create backlinks manually. In case you don't want to do it yourself, you'll be able to buy high-quality backlinks. But first, let's explore what backlinks are and how you can get quality links for your site.
What Are Backlinks?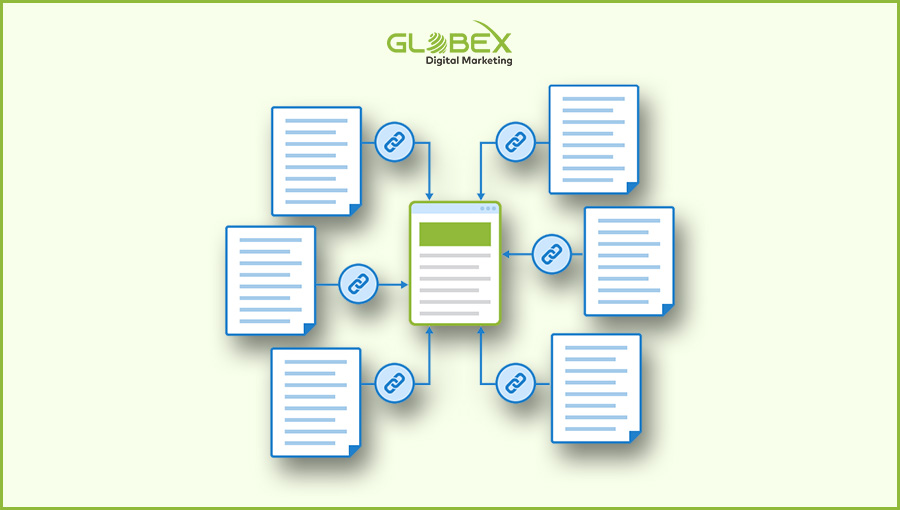 A backlink acts as a bond of trust between two pages of two different websites. This can be a link from a forum, web directory, or another website.
For instance, if you have written content on some topic and another site mentions it using a link, it's a backlink for your website. Similarly, if you have mentioned another site in your content, this is a backlink for that particular website.
Source: socialmediatoday.com
In simple words, backlinks are the incoming links that your website gets from other sites.
How Do Backlinks Work?
Backlinks work like endorsements and establish the credibility of a website. The more backlinks a website gets, the more authoritative it becomes on search engines.
However, it all depends on how many backlinks your website has and the value of each backlink. That's because all backlinks are not considered equals in the eyes of search engines.
Each backlink has a different value which impacts its credibility. Below are the main factors that influence the value of backlinks. These include:
Domain authority of the linking site
Link status (do-follow vs. no-follow)
Link location on the page
A backlink from a high DA website has more value and passes more authority.
Do Backlinks Help SEO?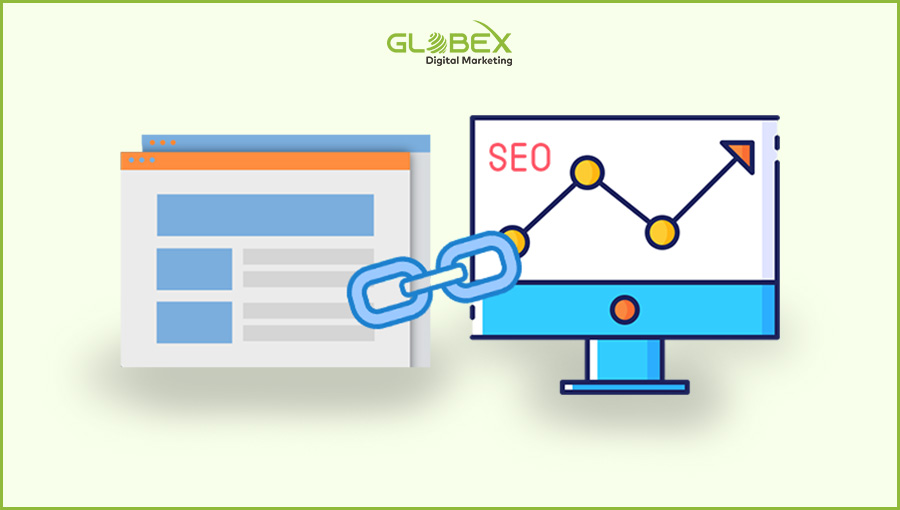 Yes, backlinks are exceptionally helpful when it comes to improving the SEO of a website. Since backlinks work like "votes of confidence," these help you improve rankings.
Backlinks are signals for search engines like Google that other websites are finding your content useful. These links indicate that you are providing value to users. Ultimately, you'll be able to acquire a high position on the SERP.
How Many Backlinks Are Good for SEO?
There is no clear answer to this question because it all depends on keyword difficulty. For a page with a low competition keyword, you will not need many. But you'll definitely need more backlinks to rank a high difficulty keyword on search engines.
The more backlinks a page has, the better because this will improve its authority.
Normally, you can achieve higher rankings if your page includes low to mid-competition keywords with around 100 backlinks. However, you must know that this is not a hard-and-fast rule but merely loose guidelines.
We recommend you try to get quality backlinks and strengthen your internal linking. This will prove more beneficial in the long run for your website.
How to Get Good Backlinks for SEO?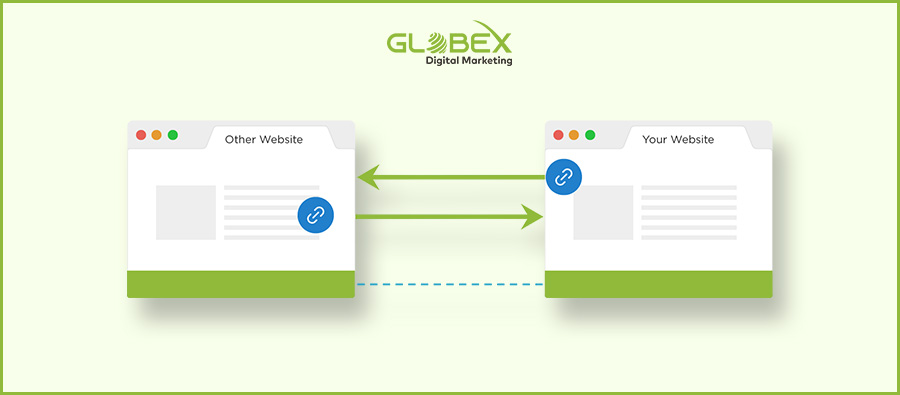 To get good backlinks, you must know what type of content will work for you. More importantly, you should be aware of the types of backlinks and their status.
Create Quality Content 
Crafting valuable content is still one of the best ways to acquire links. If you don't know how to get backlinks, start by creating compelling content pieces.
Publish content on topics that you have expertise in and try to post comprehensive guides.
This is a time-taking practice but will establish you (your website) as an authority. With time, other websites will start acknowledging your efforts and you'll get high authority backlinks.
However, you must focus on the types of content that are known to attract backlinks. These include: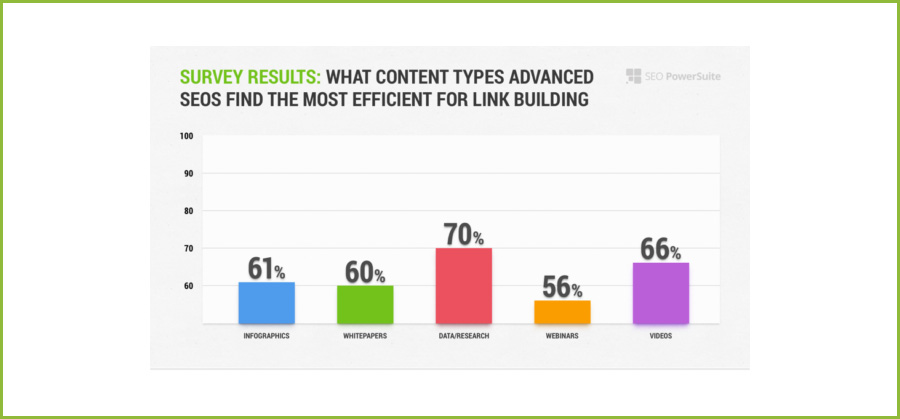 Source: contentmarketinginstitute.com
Consider the Types of Backlinks
Backlinks can be acquired in many forms but from an SEO perspective, you need to focus on their status. 
Webmasters either provide backlinks with the do-follow or no-follow status. The type of link you get entirely depends on the will of the website's owner.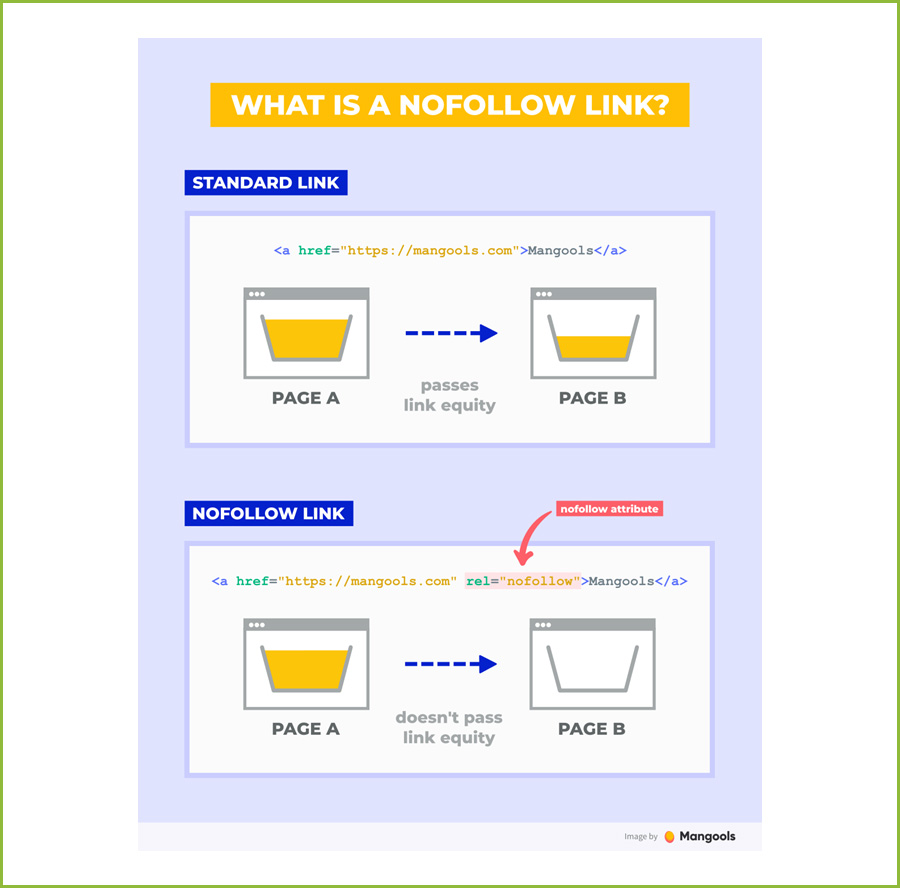 Source: mangools.com
A no-follow backlink refers to your website but also tells search engines that the provider doesn't put much trust in your site. You will have a backlink but it'll not pass authority or link juice.
A do-follow backlink not only refers to your content but also signals search engines that the website trusts you. This is the type of backlink that passes authority and improves your site's SEO.
That's why you should be aware of the statuses of backlinks if you want to study how to get backlinks.
How to Create Backlinks Step by Step
If you want to do backlinking for SEO purposes, follow the below steps. These will help you acquire high authority backlinks from premium blogs and websites.
Step 1: Create quality content that's linkable
Step 2: Publish content using the Skyscraper technique
Step 3: Incorporate the best backlinking strategies
Step 4: Spy on competitors to explore backlink opportunities
How to Get Backlinks Using Effective SEO Strategies
In case you are unaware of how to get backlinks, we have listed the most effective link building strategies. These will help you get quality backlinks without breaking the sweat.
Source: firstprinciples.io
Below are a few of the most effective link building strategies that digital marketers use.
Do Content Promotion
We have already talked about the ideal content formats for link building. You can easily build a healthy backlink profile through content promotion.
Content promotion is a marketing technique that brands use to reach their target audience. But it's also a good backlink strategy for both new and older websites.
How to Get Backlinks Through Content Promotion
For this to work, you have to pick the right audience and the right content type. Start by identifying your target audience and people with whom you would like to share your content.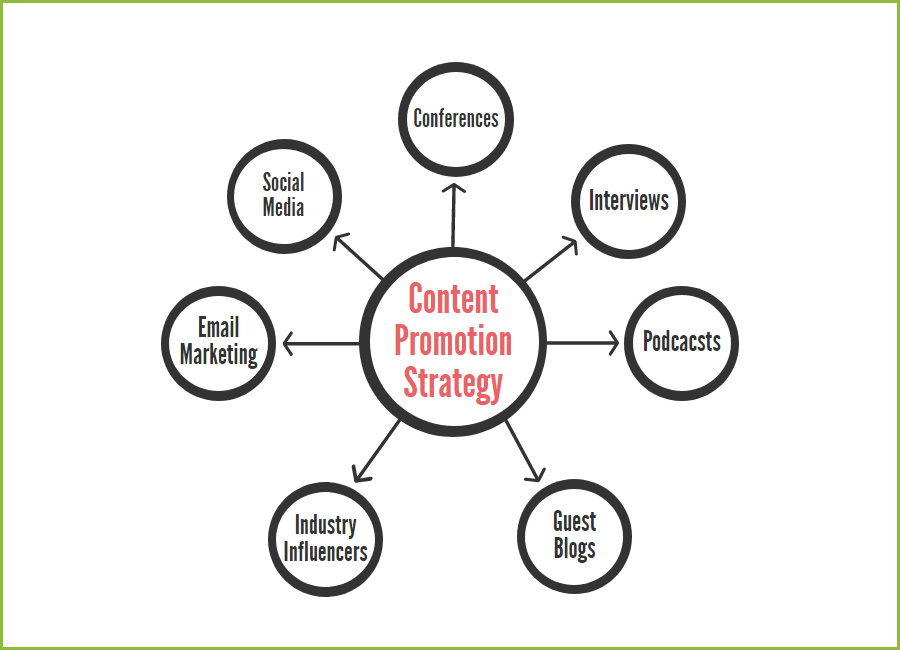 Source: digiwebart.com
Some most effective content promotion methods include:
Social media
Newsletters
Blogging
Email outreach
People will share your content if they find it worth reading or sharing. This in turn will help you earn backlinks from unique sources.
So, try to offer value to readers instead of just promoting your brand.
However, you need to do content promotion sensibly if you truly want to build links. Instead of sharing content frequently, create a content calendar for promotion and follow it.
Run Brand Mention Campaigns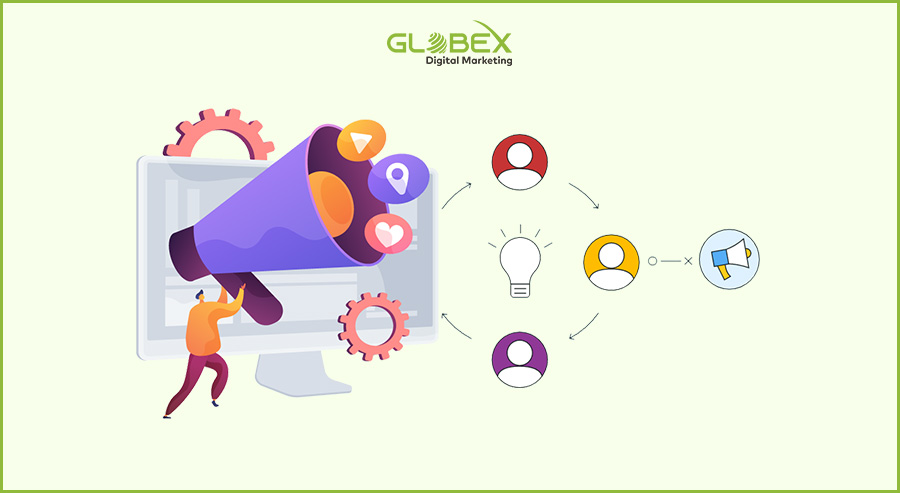 This is a term that represents the references that a brand gets from other brands. These references are potential backlinks that you can acquire by running a brand mention campaign.
Brand mansions are offered when a brand has established itself as an authority.
But a business offering exceptional services or products can also get brand mentions online. These mentions work like stamps of approval for brands and their services/products.
But the best part is that you can turn these mentions into backlinks. All you need is a link reclamation tool to follow some simple steps.
How to Get Backlinks Using Unlinked Brand Mentions
The process is easy and can be divided into three basic steps.
Find your unlinked brand mentions using a tool
Find out the mention's author (site owner or webmaster)
Outreach and ask for a backlink
However, you must know that the process is more difficult than it seems. Finding the unlinked mentions can be a hassle if you don't have the right tools.
Below are a few tools that you can use to find unlinked brand mentions.
These tools will help you find pages and places on the internet where your brand is being mentioned. Then make a list and isolate the sites which are useful in terms of offering backlinks.
Here's a complete guide on using brand mentions for backlink acquisition.
However, bear in mind that not every website owner will be willing to provide a backlink. So, you need to do some research on their brand before asking them to provide backlinks.
A good way is to use a tailored email to outreach them. Don't annoy them by sending multiple emails and try to use a polite, friendly tone while communicating.
Use the Skyscraper Technique
This is a link building technique that Brian Dean used to increase traffic by 110%. This is a content marketing technique used to build quality backlinks.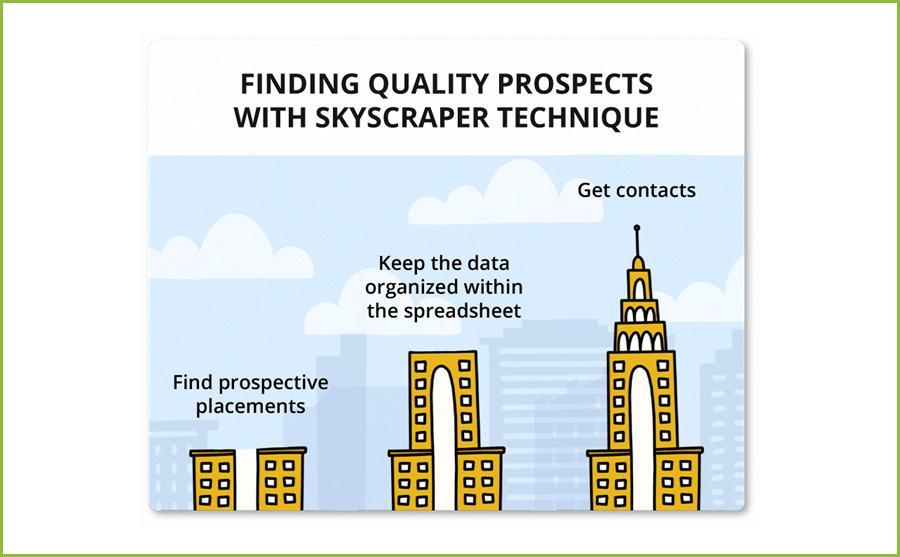 Source: cdn.snov.io
The Skyscraper technique helps you:
Create awesome content
Attracts valuable traffic
Build high authority backlinks
Stand out on the SERPs
Get shares on social media
The idea behind this technique is to explore the weaknesses of content that is already ranking. Once you do that, you can create more thorough and compelling content. 
Then you outreach webmasters to use a link that refers to your content instead of that old content. Let's explore in detail how you can build backlinks using the Skyscraper technique.
How to Use the Skyscraper Technique for Link Building
The process of the Skyscraper technique is pretty simple. All you need to do is:
Find content with relevant keywords
Make sure it has plenty of backlinks
Find quality prospects by exploring its backlinks
Create high-quality content by adding more value
Start your email outreach
So, if you don't know how to get backlinks, practice the Skyscraper technique. The below image perfectly defines how the Skyscraper technique works.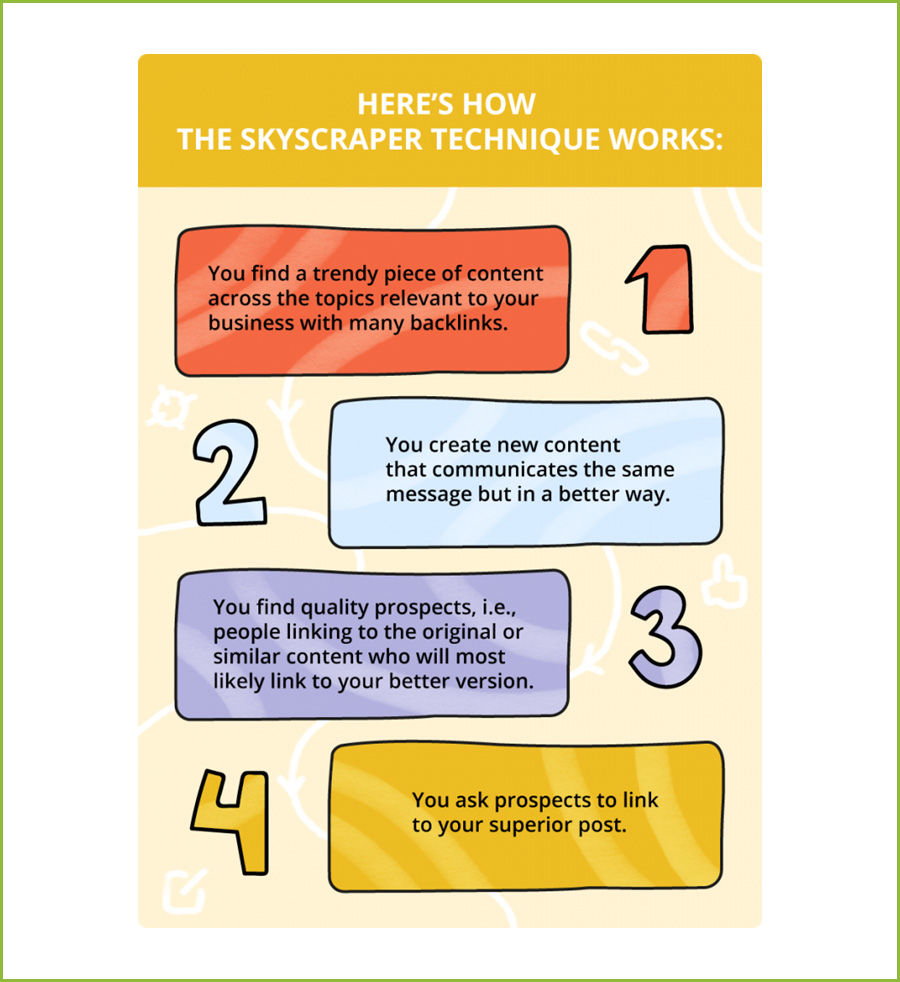 Source: cdn.snov.io
Creating such quality content is tiresome because you have to capitalize on the weaknesses of existing content. But if done right, you can create several quality backlinks within a week.
However, if you have already published content on the same topic, try to make it more awesome. Your goal should be to craft content that is better than top-ranking articles.
So, make sure it's not only helpful and more though but also fulfills the user's intention. Only then you should start outreaching and asking webmasters to utilize your article link.
Since your content includes more value (valid data, actionable tips, or tricks), they'll be happy to link back to it.
Also, don't forget to customize your emails before sending them to webmasters. Instead of promoting your content, make a solid case and describe how valuable it is. The best way is to point out the mistakes that previous links have and the value yours will provide to their readers.
Go After Broken Links

This is another link building strategy that if followed correctly, can deliver exceptional results. The idea behind is to offer value to webmasters and then ask them to provide backlinks.
But first, let's understand what broken links are and how they can impact a website.
As the name gives it away, broken links refer to links that are no longer operational. When the visitors try to reach these links, they are taken to error pages (404 pages).
Source: seobility.net
There are several reasons for broken links but below are the most common causes.
Web pages removed
Typos in the URL creation
Links from sites that no longer exist
Web pages moved to new URLs
Mistakes while entering the URLs
Broken links can be internal or external and they can harm your website. It can ruin your:
SEO efforts
Site's user experience
Brand's reputation
That's why webmasters are always finding broken links and trying to replace them. This also provides an opportunity for other webmasters to secure quality backlinks.
How to Do Broken Link Building
The process of finding broken links for the purpose of backlink building is a tedious task. It requires research and the best SEO tools if you want to acquire authoritative backlinks.
The process of broken link building can be defined in four easy steps.
Find broken links on top sites
Find niche-relevant link building opportunities
Create content based on broken links
Do outreach for broken link building 
The trick here is to provide alternative links that webmasters can use to replace broken links. Since you would have already done the hard work for them, they'll be happy to provide you with the backlink.
So, try to find broken links within your niche on topics that you have already covered. In case you have not covered the topics, create content first and then do the outreach. 
Write Guest Posts
Believe it or not, guest posting is the best SEO strategy when it comes to building backlinks. The practice involves writing and posting blogs for other websites. And when you do so, you paste a link inside the content that refers back to your website.
Guest posting can significantly improve your backlink profile and rankings in search engines. You cannot only acquire premium links from authoritative websites but can also reap other benefits.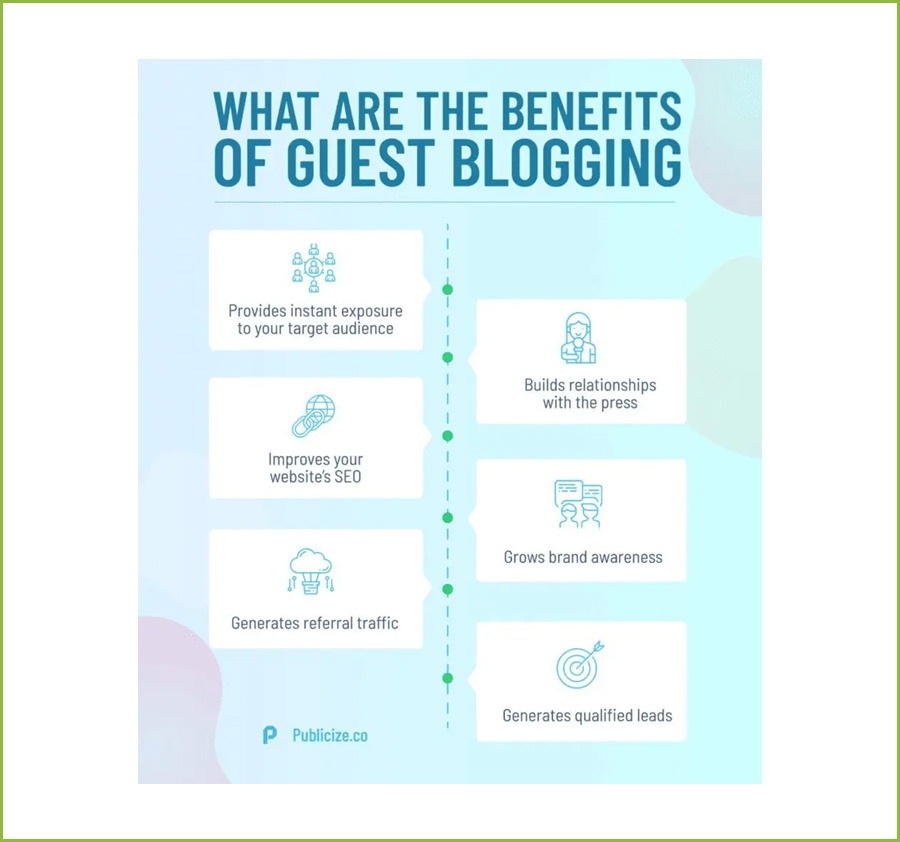 Source: Publicize.co
Some of the key benefits of guest blogging include:
Premium backlinks
Brand visibility
Organic traffic
Improved rankings on search engines
However, this is a backlink strategy that takes time and serious effort. You have to create valuable content in order to get do-follow backlinks.
How to Get Backlinks through Guest Posting 
The process of guest posting starts by looking for authoritative sites. For this, you have to:
Explore high DA websites
Ensure they accept guest posts
Create a list of guest posting sites
Outreach through email
Most marketers use templates to outreach webmasters which is a bad practice. Instead, you should follow the best outreach practices to maximize your chances. This means you should:
Personalize your email
Communicate your message clearly
Define the value that you are offering
Brainstorm topic ideas beforehand
Don't Spam
It is wise for you to read the guidelines before outreaching websites. Most sites have "write for us" or "submission guidelines" pages where you can find such information.
Following these guidelines will improve your chances of publishing guest posts.
Buy High-Quality Backlinks
Buying backlinks is another way to boost your rankings and SEO. This is an easy way for those who don't know how to get backlinks manually. There is two way to buy backlinks for your websites:
Hire a freelancer
Hire a digital marketing agency
When it comes to buying backlinks, most people visit popular services websites like Upwork and Fiverr. That's where you will find people with the best skills and expertise. The best part is that you can assess them by reviewing their work online.
Best Place to Buy Backlinks
Globex Digital Marketing is the best place to buy backlinks for your brand or business website. We do contextual linking building and also provide guest blogging services to clients. You will get premium backlinks at affordable rates from niche-relevant sites and blogs.
Takeaway Words
To boost your SEO, you must know how to get backlinks. However, you must create quality content to acquire premium backlinks from authority websites. This will help you improve your backlink profile and you'll be able to get natural backlinks.